Showing girls the STEAM world through creating technologies.
Set your imagination free!
Here, we propose several activities from the CLOQQ.com platform, where you will find guides, example videos, downloadable material and step-by-step explanations with which you can create your own inventions. In addition, you'll be able to learn more about the creative technologies used in these activities, and see projects uploaded by CLOQQ Makers.
But this will be just the foundation on which you can build anything you want!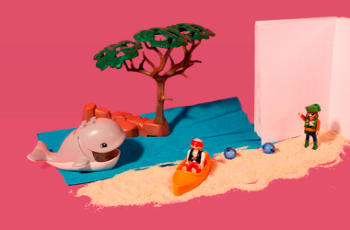 Your Interactive Adventure

Learn more
Your Interactive Adventure
Create your own adventure, choose what will happen to your main characters, and how the story will end.
scratch

Back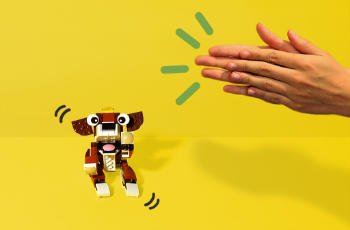 Make your Pet Dance

Learn more
Make your Pet Dance
In this activity, you can chose your favourite pet and teach it to dance when it hears sounds from the outside, through the microphone. Cool, right?
scratch

Back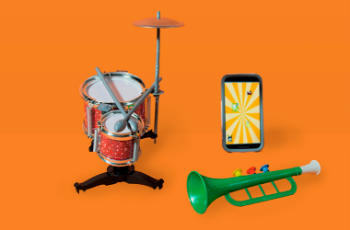 Your Sound Store

Learn more
Your Sound Store
Are you the kind of person who makes her own soundtrack for everything she does? Are you known because all your activities and those of your friends are accompanied by sounds you created?
app inventor

Back
Artist Robot

Learn more
Artist Robot
Picasso, Van Gogh and Frida Kahlo created great works of art, and today they are celebrities in the art world, but, do you know of any robot that paints pictures? In this activity, using materials you can easily find, you will create your own robot artist.
DIY

Back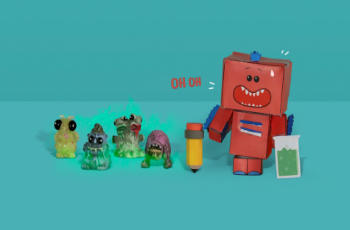 Equip your Lab

Learn more
Equip your Lab
Attention! A virus plague has been created in the lab, but we don´t have the elements we need to destroy it. Use scratch to design a video game with which to eradicate the plague.
scratch

Back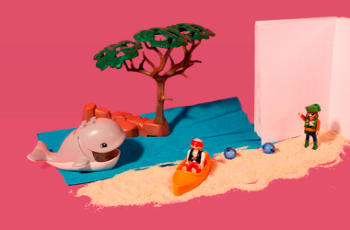 Your Name in 3D

Learn more
Your Name in 3D
Manufacture your name in 3D with Tinkercad and use it wherever you like! You can create an ornament to put on the bookshelf in your room, or even on your rucksack!
tinkercad

Back
Do you want to keep creating?
KEEP CREATING AT

Any questions?
If you have any questions about the activities, write to us. We'd love to lend a hand with whatever you need.
Privacy Policy
Basic Data Protection Information
Responsible: NTT DATA Spain S.L.U. +info
Purpose: 1. The use of your personal data for the management of consultations or incidences of the www.girlsgonna.com platform. 2. The use of your personal data to later send you documentation or information about this initiative. +info
Legitimisation:Explicit and informed consent of the interested party. +info
Recipients: The data may be communicated to Grupo NTT DATA entities, in order to provide support for the resolution of any incident or consultation that takes place on the platform. +info
Rights: Access, rectification and suppression of data, as well as other rights, as is explained in the additional information. +info
Additional Information:You may consult additional, detailed information on the Protection of your personal data. +info
#girlsgonna is an education initiative to help girls transform the world through science, technology and innovation. It was born from the minds at NTT DATA and MTech, and has been developed using the Made-with-CLOQQ methodology, which makes Maker and STEAM learning experiences possible through creative technologies.